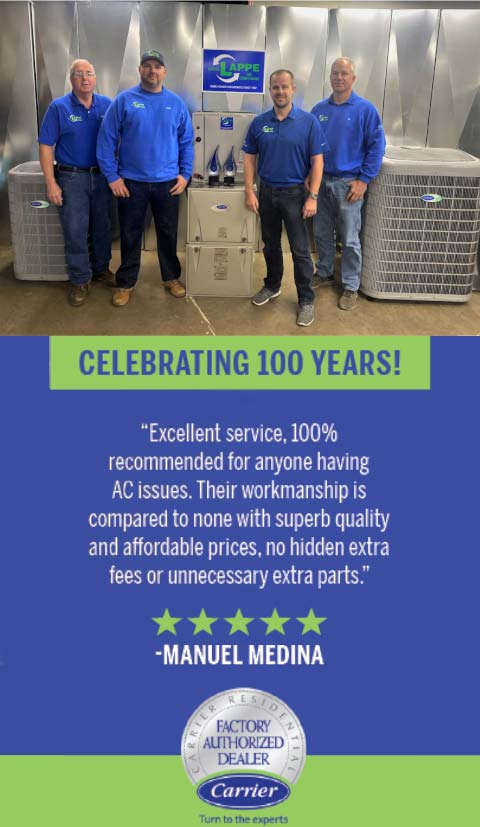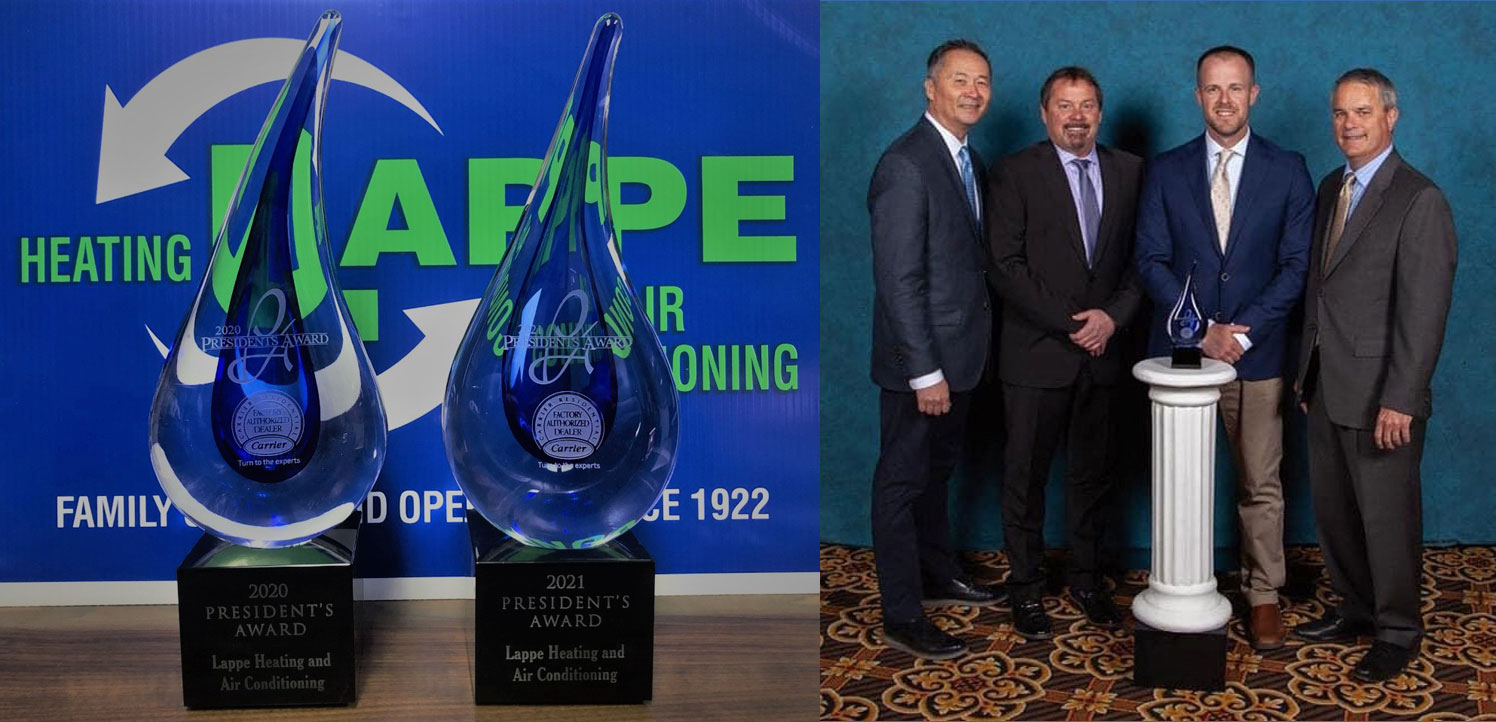 It's that time of the year again…
Make sure your HVAC System performs efficiently all year long with our professional HVAC Tune-Up.
Request Service
Evansville IN AC & Furnace Repair | Trusted HVAC Service
Family Owned & Operated Since 1922
It can be incredibly frustrating when your AC or heating furnace stops working correctly. There is nothing worse than spending thousands on an expensive HVAC system, only to have it malfunction when you need it the most. Luckily for you, our team of professionals is here to help.
If your home has lost its sense of comfort because of a faulty AC unit or furnace, give our team a call today. Regardless of the issue, we will work as quickly and effectively as possible to get your HVAC system up and running again.
Our team will not walk away from any problem. On the contrary, we will work alongside you and your family to fix the root issue. Your comfort and peace of mind are a top priority.
In addition to our quick and reliable service, we are completely transparent when it comes to pricing. In other words, we will not make you pay for any unnecessary repairs or services. This means that you will relax knowing that your HVAC requirements are sorted within budget.

Need Your Air Conditioner or Furnace Fixed? Call Our HVAC Pros!
When the temperatures begin to drop or rise, your air conditioner and furnace become a lifesaver. For this reason, you must have a reliable and professional team of technicians on your side.
Even though AC units and furnaces are built to be durable, they are not immune to the occasional breakdown. When the inevitable strikes, you can turn to our company to fulfill all of your HVAC system needs. With our team of technicians, your family will return to optimal comfort and receive peace of mind.

Get Your Air Conditioning or Heating Repaired ASAP | Call Today!
Helping you maintain your comfort is our number one priority. Whatever the issue may be, we are always the right company to call. Our technicians will replace faulty systems and repair any problems that may be causing them to malfunction. No matter the challenge, we will always be there to help solve the problem.
Our company has been fixing and installing HVAC systems for many years. For this reason, we have gained valuable experience that can be used to solve any issue related to your air conditioning unit or heating furnace. Our technicians will provide you with reliable service and will meet and exceed any expectations that you may have. On top of this, we will get the job done as quickly as possible to provide you with comfort again.
We are the team that you want on your side when you have an HVAC emergency. To schedule service, give our team a call today.
Lappe Heating & Air
621 N 9th Ave. Evansville, IN 47712
812-425-9464